Kimberly is a very kinky wankitnow instructors, and today she wants you to cum on her sexy round ass. So you have to drop your pants and start wanking for her. She turns around showing off her ass, then she removes her panties and starts fingering her tight asshole! She really wants her sexy butt covered in cum! Rest assured that miss Kimberly here knows how to ask nicely and sensually for that anal fuck too, and you get to see it all only here as always. So let's watch the amazing brunette in action in her very own hot and amazing scene today everyone!
Kimberly is a very hot and sexy little babe, and she's very kinky to boot. She sais that she always adores wearing small and sexy lingerie outfits, as they just make her feel sexy. Well we say that they make her look even sexier as she's already a very hot woman. Anyway, sit back and relax, as this cutie is here just for you today and she aims to tease you as much as she can with that nice and round ass of hers as she talks dirty too. Have fun getting some pretty neat and sexy views of her sexy round ass, and do stay tuned for more scenes coming your way next week!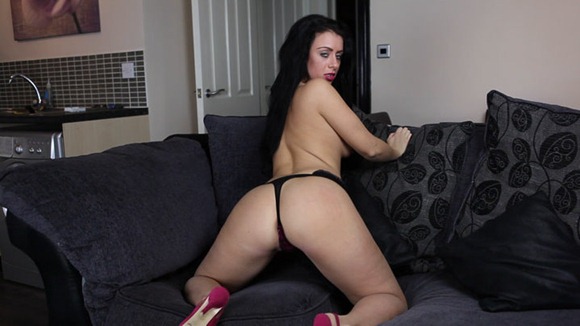 Check out this sexy brunette wiggling her sexy butt!