The next wankitnow babe is a hot brunette who used to be a police officer in the past, but she loves teasing men and having sex so she changed her career. Even now, she likes being in charge so she expects you to do exactly what she tells you! So drop your pants and wank your cock as she slides that toy in her mouth and then in her pussy! Well basically in this scene you get to see what this mature lady likes to do when she was off duty. It's quite amazing to watch so let's get started.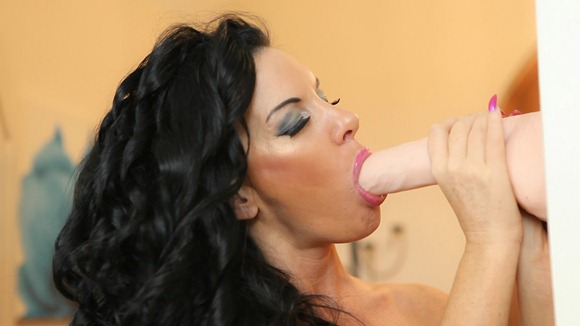 And rest assured that you need to make sure not to miss any one of her images in this gallery, lest you want this sexy and kinky police officer to hand cuff you to your spot. Watch as she gets naked and see her whipping out a nice and big dildo too. As she gets naked you get to see her playing with it as she rubs it all over her body today too. Then you see her as she starts to suck and deep throat it as she demonstrates just how deep she can take this rubber cock today. Enjoy it and see you next week as always!
 Enjoy watching this hot brunette playing with her toy!